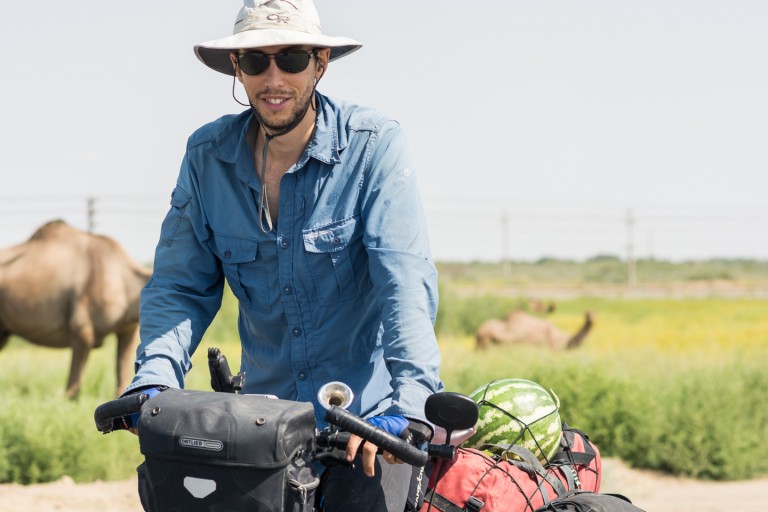 I am a "maño" (adjetive for people born in Aragón, one region in North East of Spain), born on 31st August 1987.
On January 2011 everything changed, I quit my job, left my rental apartment and made a short trip to Greece. I got the travel bug and after that I never stopped.
I started to travel around the world with a backpack and no plans. Living a nomad style life, getting to know people from every country, every different culture and people. Experiencing new ways of understanding life, eating and drinking. Hitchhiking and being active member of couchsurfing wherever I was.
After the first 6 months traveling by my self I met one Latvian girl called Ilze, nowadays she is my girlfriend. We have been traveling together since then.
Right now I am cycling around the world. No definitive routes, no shortcuts, no exact plans; just ride to the East. To get ahold of our location, the easier way is to check our live route map around the world.
You have a more detailed travel biography here.
If you want to contact me you can do it by the contact form or writing to my twitter account @TheCrazyTravel. You can find more of my pictures on my Flickr account.